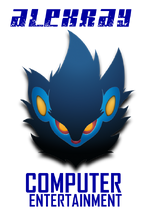 Alexray Computer Entertainment, Inc. is a video game company specializing in a variety of areas in the video game industry. ACEI handles the research & development, production, and sales of both hardware and software. It is also a developer and publisher of video game titles and is composed of several subsidiaries covering the company's biggest markets: Europe, North America and Asia.
It was initially founded in Portugal, by Alexandre Magalhães at February 2, 2033.
Ad blocker interference detected!
Wikia is a free-to-use site that makes money from advertising. We have a modified experience for viewers using ad blockers

Wikia is not accessible if you've made further modifications. Remove the custom ad blocker rule(s) and the page will load as expected.